Stream
You can use the
GitHub Search
query to create various criteria, such as
issues I created
,
pull requests of nodejs/node
,
bug labeled issues
, etc. to view issues and receive update notifications.
Details are here or ja.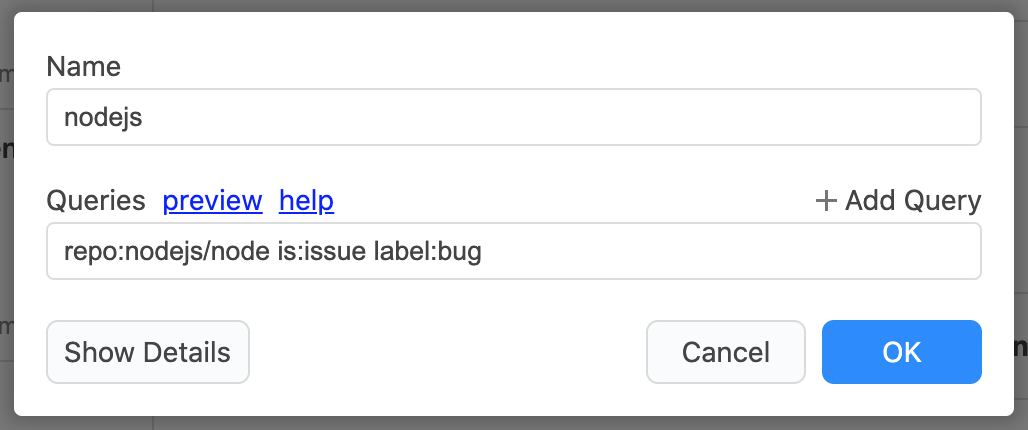 Issues/PRs Information
Quickly see the issue's open/close, label, milestones and assignments. It also shows the review status of the pull request (approved, request changed, commented) along with the reviewer.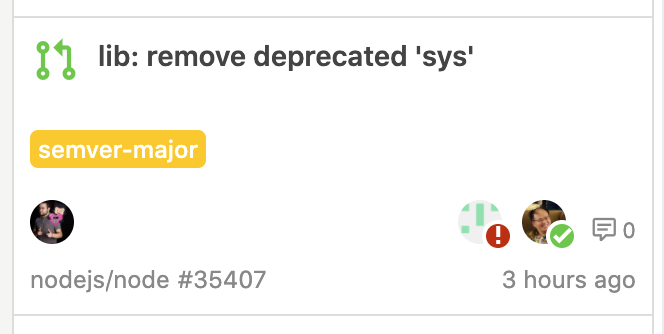 Integration with GitHub Features
Hundreds of developers are using Jasper in a business/OSS activity. And it is also used by several people in GitHub inc.
I'm amazed how much more productive @ jasperappio has made me in my OSS/Github work. I've been really impressed. Definitely nicer than email

— Misty (@mistydemeo) 2016年9月22日
Just got told about @jasperappio. As someone who does all work through issues and PRs, this is awesome.

— Joe Nash (@jna_sh) 2016年11月14日
社内に使ってる人がそこそこいるよ / "GitHub用のIssue Reader「Jasper」の開発を振り返ってみる - maru source" https://t.co/vhoCB262du

— Takafumi Ikeda (@ikeike443) 2016年12月12日
今までそんなに多くのRepository管理してなくて問題に感じてなかったから気づかなかったんだけど、Jasper神では

— こにふぁー (@konifar) 2016年7月26日
Jasper最高すぎる。使い勝手が良いのはそうなんだけど、ChromeのTabでGithub Issueとか開いててメモリガンガン消費みたいなこともなくなったのはでかい。

— だるま (@red_fat_daruma) 2016年7月27日
jasperを早速使い始めてお仕事1日目だけど、とてもとても良い気がしている。ブラウザでgithub開く機会がなくなりそうだ #nodefest

— ゆいたゃん (@yui_tang) 2016年11月14日
GitHubから来る大量の通知メールのフィルタリングにお困りのデザイナーにも超オススメのMac/Windows Appが出ました / JasperというGitHub Issue Readerを作りました - maru source https://t.co/4RgmJtmC7z

— transit_kix (@transit_kix) 2016年6月8日
Jasper買ったけど、これすごいいいですね!メールだと自分がメンションされてるのしか来ないけど、Jasperで見ると誰が何に対してどのリポジトリのどのイシューで返してるってすぐわかってとても見やすい・・・

— meyco (@meyco) 2016年7月29日
Jasperが俺みたいに立場上めっちゃPR見なければいかん人間にとってめっちゃ便利だな。良くOSS側のPRとか取り零してるが、これで割とすぐ確認できそう。

— 夜行性のフレンズ じょーかー (@joker1007) 2017年3月10日
GitHubのIssue/PRリーダーのJasper開発者の方によるJasperの活用方法の紹介。Jasper本当に便利なので頑張って欲しいし会社の標準にしたいくらい。 / "ストレスフリーなGitHubのIssue生活 - ク…" https://t.co/tovpyElq4D

— uenot (@braitom) 2017年3月14日